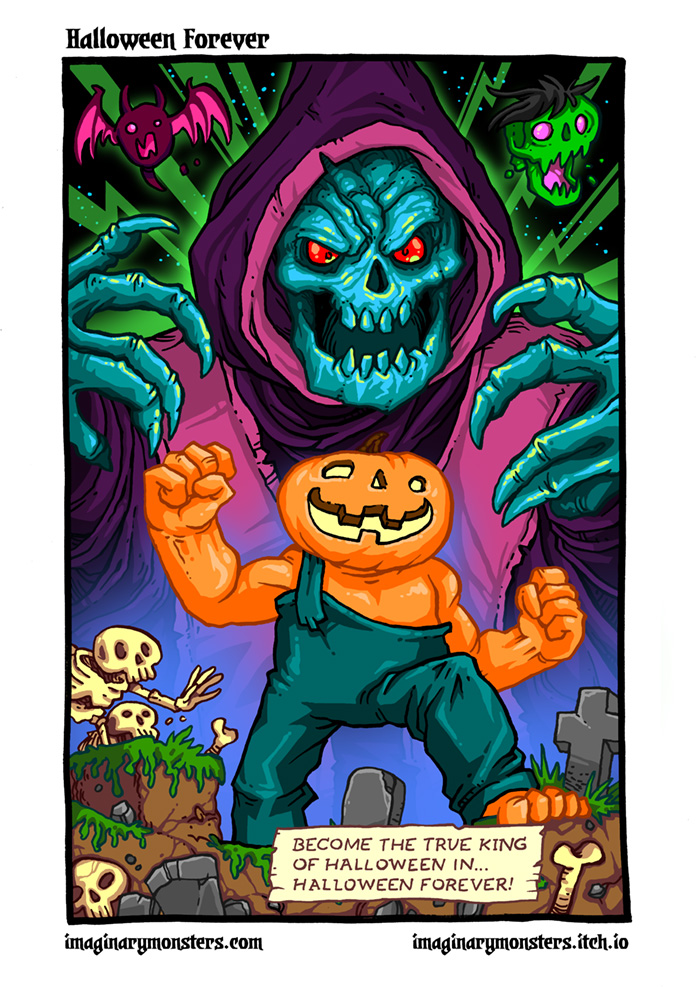 Welcome to page 8, the final page! I'm so excited. Partly because I've never made a comic tying into a game before, but also because I'm done working on the comic and can go back to working on some more additional features and content for Halloween Forever itself. New comics will probably be on a hiatus for a little bit but I will be posting news about gamedev updates, new streams and videos, and especially once Halloween Forever is available on Steam.
Thanks for reading. If you haven't played the game yet, give it a go! http://imaginarymonsters.itch.io/halloween-forever
Also join me most Monday and Wednesday nights on Twitch to see what I'm working on and hang out. Follow me and choose to get notified of when I'm broadcasting for best results. twitch.tv/imaginarymonsters
If you miss a live stream but still want to check out some videos and hang out after the fact, check out my stuff on Youtube. Subscribe to the channel too! https://www.youtube.com/peterlazarski

Itch.io purchasers can redeem a Steam key as well.