beard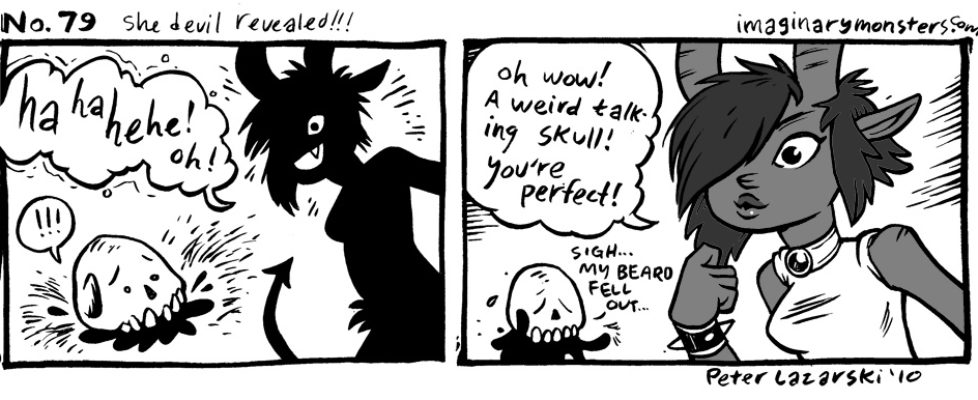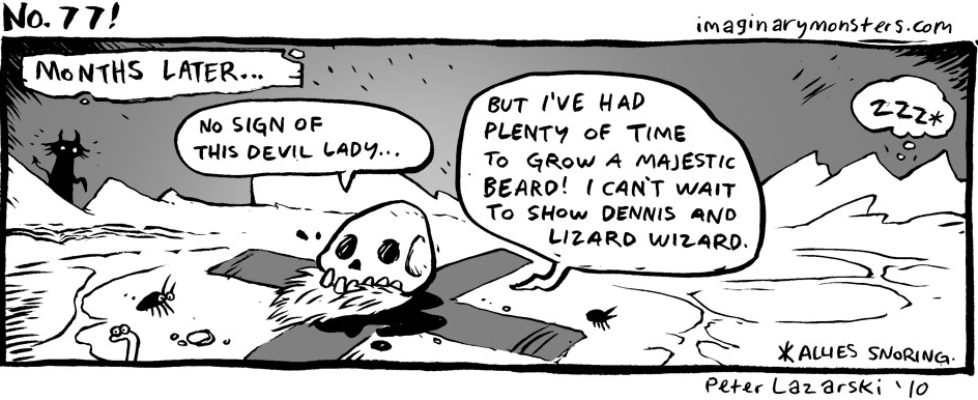 At long last! It's been over two months since I posted a new comic…apologies for the delay but I'm finally free from one of the busiest work schedules I've been through (I don't regret it though…I'm very grateful for the work).
Either way, a new strip is here and it should be the first of many more to come. I'm going to write the next few tomorrow so I can continue the adventures of Dennis, Lizard Wizard, and Grizzledude! The wait wasn't for nothing though…it looks like Grizzledude has had the opportunity to grow an impressive beard.
In other news too, some friends and I went ahead and rented a studio space in Rochester! We finally have a dedicated space for screen printing and other art. It's going to make everything a lot easier and open up some awesome new possibilities.
O.k…back to watching Hellraiser.