It's time, kids! After nearly a year in development (and learning how to code a game), Halloween Forever is finished! Are you ready for some retro 8-bit Halloween gaming goodness? You can check out the game page for it over at itch.io here: http://imaginarymonsters.itch.io/halloween-forever

A little bit of info about Halloween Forever,
Something mysterious is happening in the pumpkin patch this Halloween! You control Pumpkin Man, a humanoid pumpkin thing animated by occult forces on a quest to discover why things are so creepy. And you vomit candy corn.

Adventure through three weird, spooky worlds in search of your destiny. Meet chainsaw maniacs, undead sorcerers, spooky bats, and lots of skeletons on your way. Can you survive the horrors that await you within these spooky tombs?
So far the reception for Halloween Forever has been really nice. Finding people talking about it that I've never met or finding people willing to share it as news is always a heart warming thing. Itch.io has been excellent too. There's something about that page which is wild and excellent. Lots of amazing little gems of games to discover! Halloween Forever has been in the top 12 or under sellers for some time now too, which is really awesome to see happen!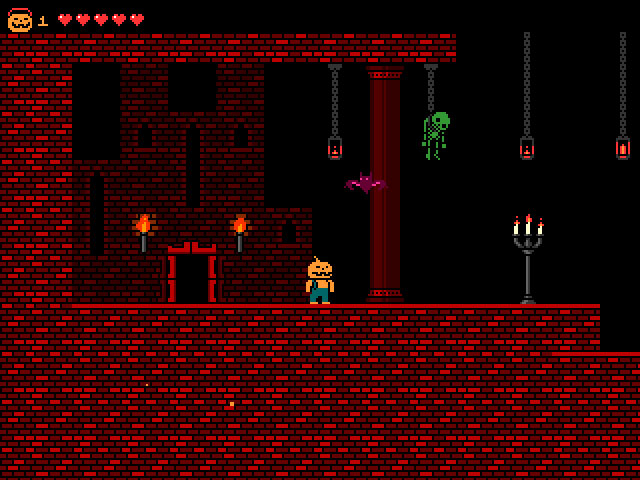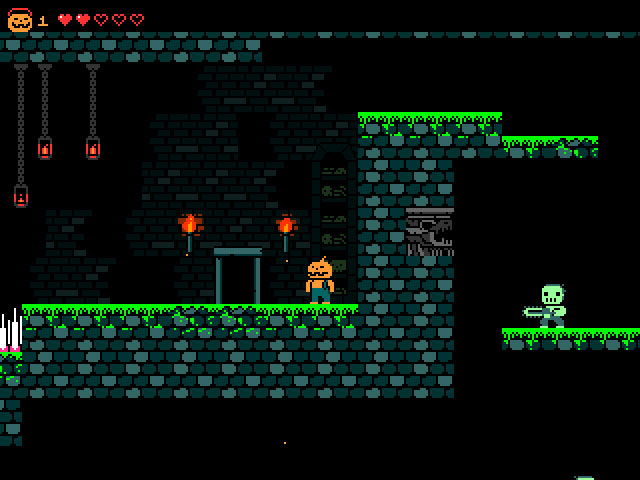 Robert Ian Mostyn did the soundtrack for Halloween Forever, composing the music on a Game Boy synthesizer. Its chip tune realness! You should check out his music and game stuff too!
http://bclikesyou.bandcamp.com/
http://bclikesyou.itch.io/
Check out this this snazz trailer for the game:
I also made these gifs. Feel free to use them if you want to post something about Halloween Forever.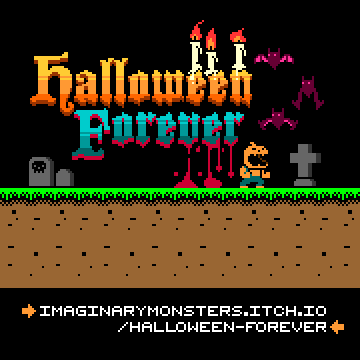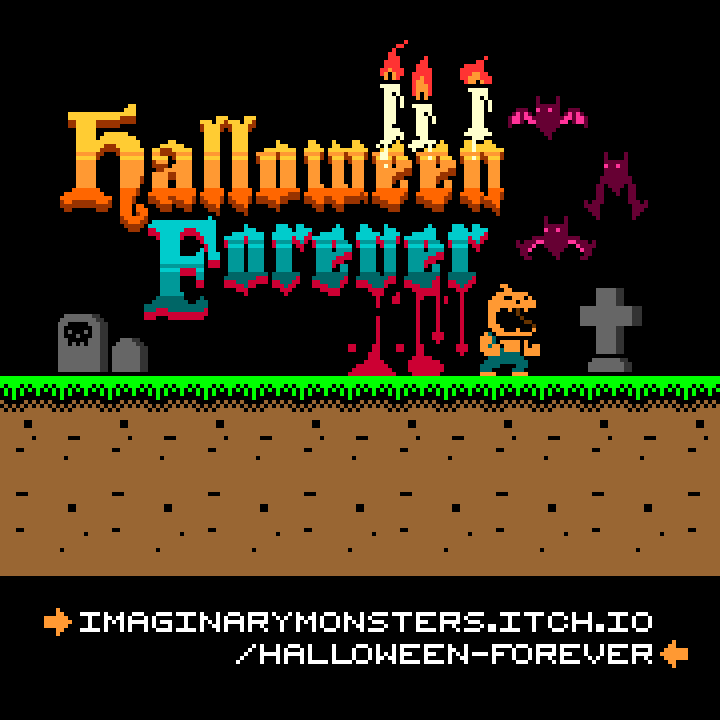 I hope you'll check it out! Happy Halloween Forever!