Halloween Forever v. 1.021
I'm playing catch up a little, realizing I've been getting work done and documenting it a lot on my Twitter and Instagram but doing a poor job of having some descriptive lasting posts to talk about it. Also I've been hemming and hawing over where to actually post my Halloween Forever dev logs. Even if I wind up reposting this stuff to Tigsource or Steam it seems best to have it written down here first!
The other week I posted v. 1.021 to Steam. The build notes from that post:
– Recompiled the game using an older more stable SDK. Trying to resolve the no-launch issue some users have been seeing. If you update and still are unable to launch the game please let me know.
– Added first pass of a Config menu available from the title screen. This features keyboard control remapping and the ability to restore defaults and save control presets for next launch (presets will be saved when you click Save and Confirm). It's still a work in progress, needing some new button sizes and positioning. Also you can enter in duplicate values and break controls for the game. Restore Defaults if you accidentally save something unusable for now. I'm working on a check to not allow duplicate entries.
Not much playable new content yet, but the menus and save settings lays the ground work for me to be able to have some unlockable content in the game.
New Content in Progress
While I've been posting on social media small updates almost every other day I've been making sure to toss those images into my Media library here as well. Let's take a look, shall we?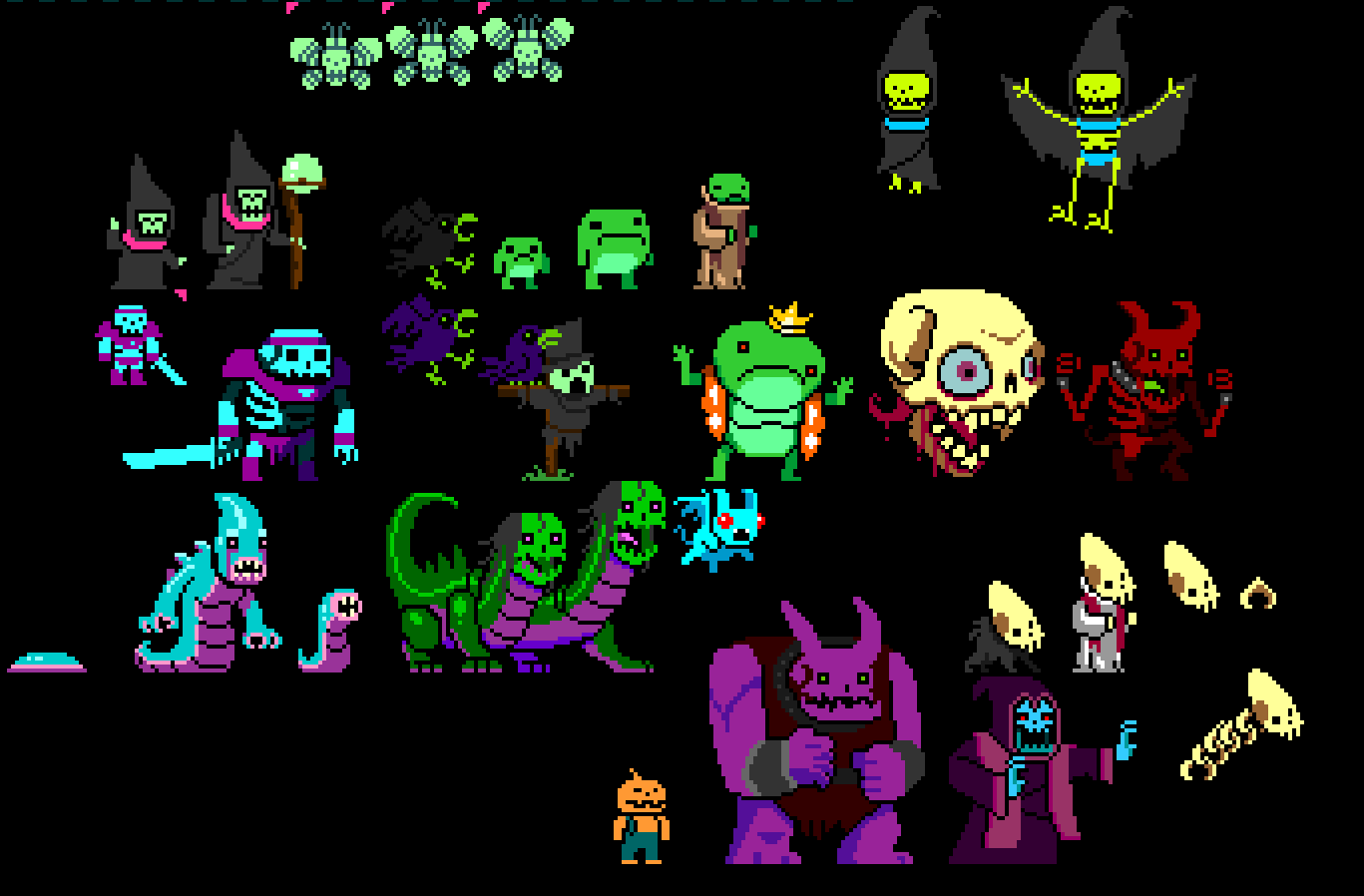 Look at all those nasty creatures! I was talking on my stream last night about how I like grouping tasks together. Since I'm switching roles a lot while working on Halloween Forever it's mentally easier for me to do a pile of dev at once, then do a pile of art, then a pile of level design, etc. Doing individual portions piecemeal and switching often causes me to burn out faster. Now that the menu stuff is settling (still needs polish) I'm starting to get some more art out of the way.
Here's a cleaned up selection of those enemies (and alternate player characters?! What's with all the fruit and vegetables?) The big blue demon changed the most. He was looking too much like a purple demonic rabbit, and also my friend Paul spotted him as an homage to the Ghouls N' Ghosts Unicorn!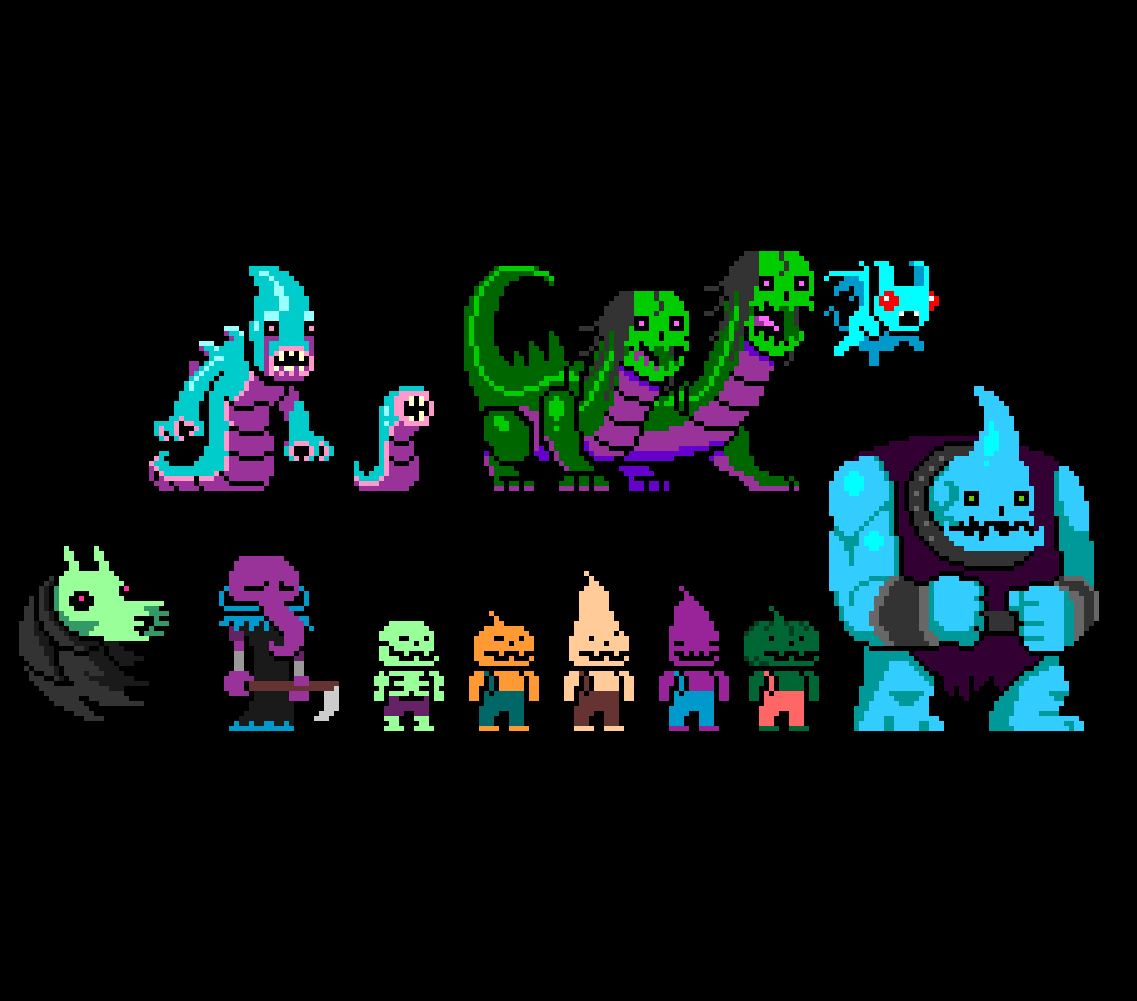 Pumpkin Man and Butternut Bro? Not sure if it's real or not.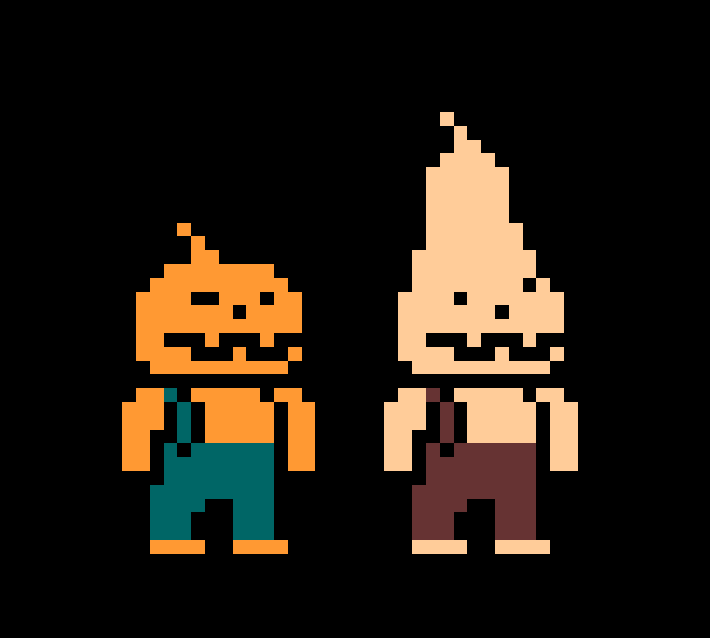 I did start setting up a new room for World 4-1, the spooky church zone. No enemies or hazards yet, just trying to see what I could set up with the new tiles I had made.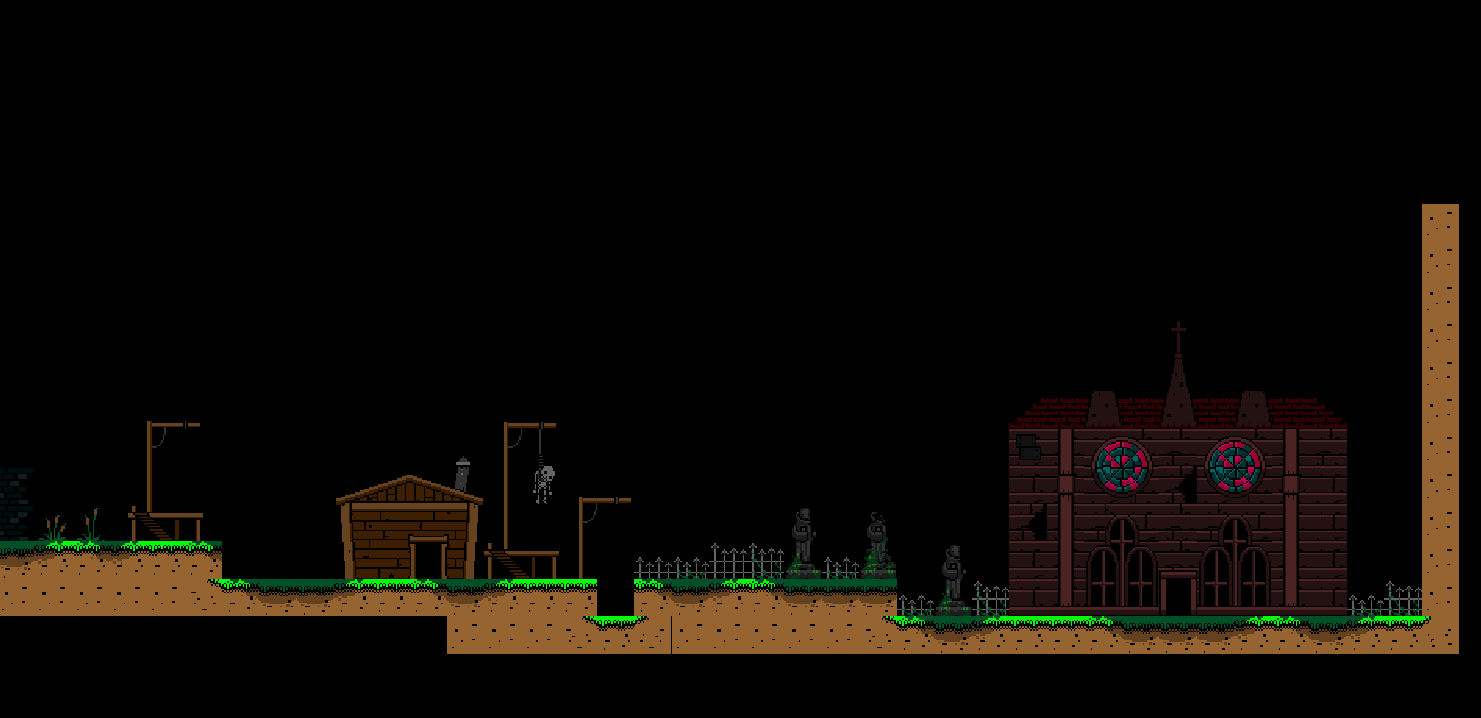 Here's a game view screenshot of Pumpkin Man in the dark swampy forest. The parallax and statue garden looks really cool in there!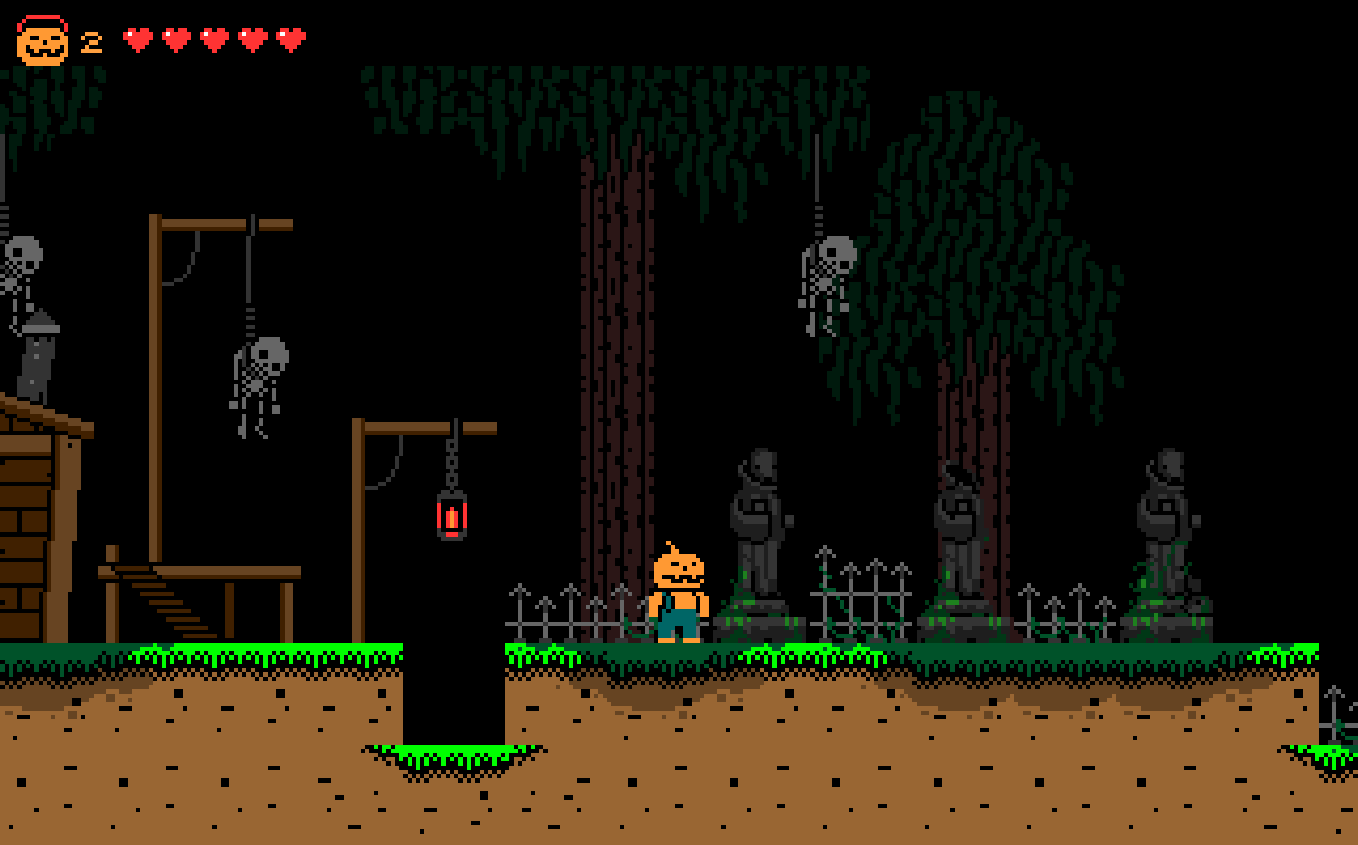 Cool Gifs!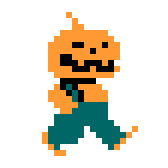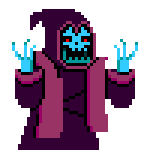 I have some gameplay gifs coming together too but they're each 4-6 mb each! Too big to post right now. Going to see if I can halve the framerate and still have them look ok. I think the size limit to post one to Twitter is 3mb…
Hope you enjoyed checking out the updates! Check out Halloween Forever on Steam! store.steampowered.com/app/425650
Also come join me on Twitch when I'm streaming gamedev or playing games! twitch.tv/imaginarymonsters